Kicking off at 10am, the auction was off to a flying start. Lot number 2 - A rare TRI-ANG TT Gauge T7 train set containing a 3-car DMU and track - complete with a rare and unused headcodes packet and instructions – sold for £300, despite a pre-auction high estimate of £80.
Lot number 7 – a quantity of TRI-ANG TT Gauge Class 104 DMU power cars, trailer cars and centre cars was an impressive consignment as it sold for 10 times its pre-auction estimate, for £600.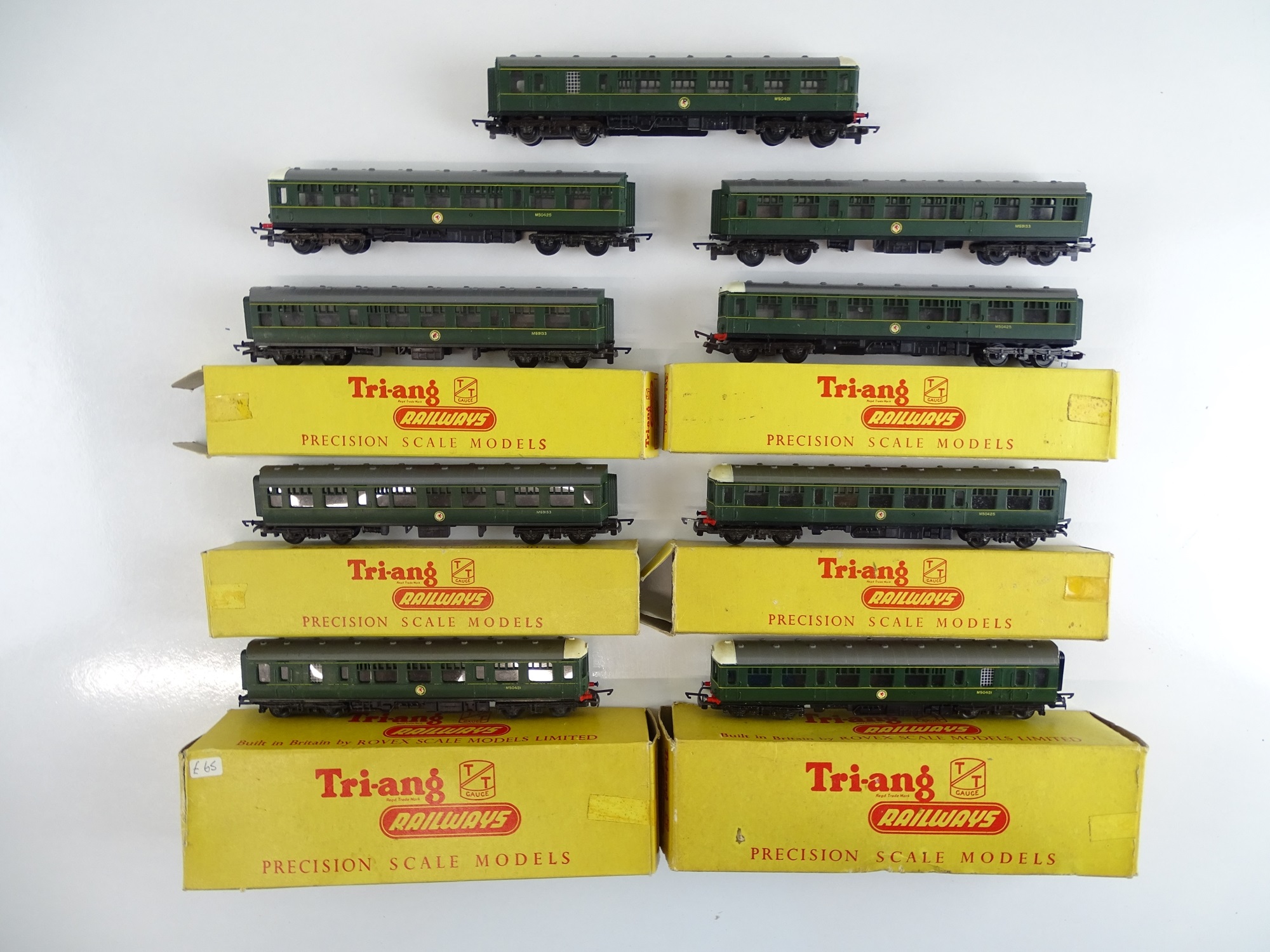 Similarly, lot number 10, also a group of TRI-ANG TT Class – Continental Outline rolling stock, including a French Pacific steam locomotive, in collectors' box, tender in original box, several wagons and a passenger coach, sold for £480.
Lots 31-40 were a collection of exceptionally rare Rivarossi trolleybuses. To get so many into an auction at the same time is unheard of and something special! The star of this collection and the highest sale of the day was lot number 38, which sold for £1100. Many of these exceeded their high end pre-auction estimates.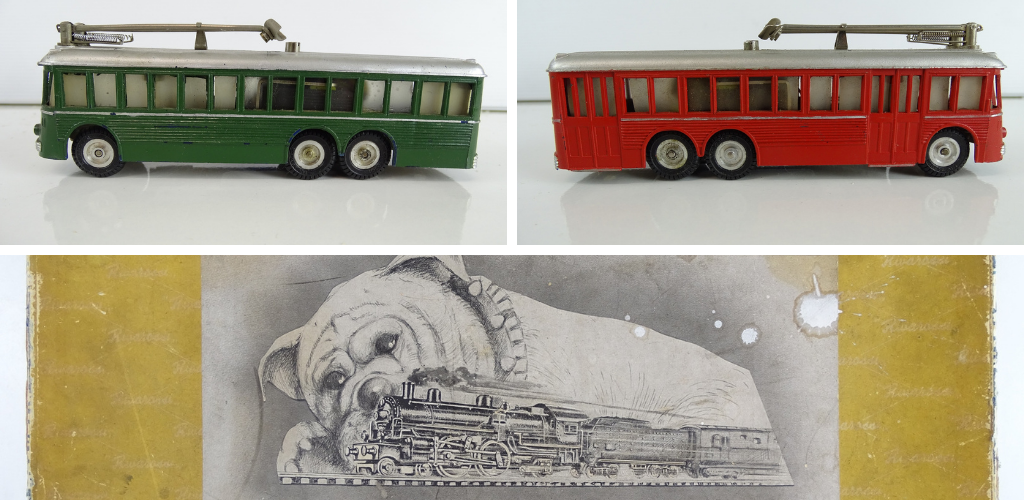 Lot 151 - A group of diecast cars in 1:24 Scale by DANBURY MINT: comprising a 1960 Cadillac Eldorado Biarritz, a 1970 Plymouth 'Cuda, a 1969 Dodge Charge R/T and a 1958 Plymouth Fury, as shown below in the pictures, sold for £350.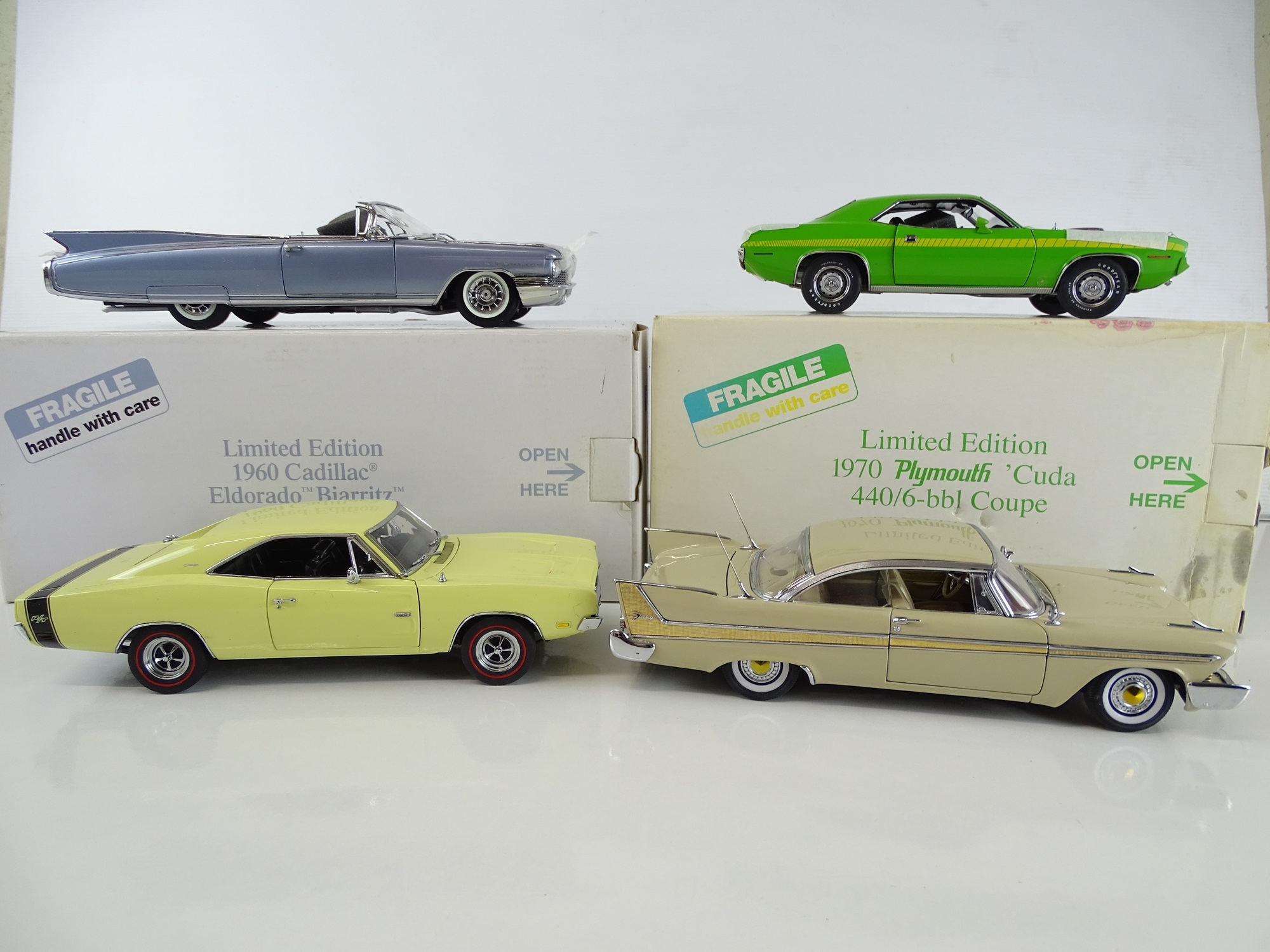 As the day pressed on, the later consignments did not disappoint. Lot 435 produced yet again a fantastic result – this large quantity of track and accessories by HORNBY and PECO sold for £420 – 10 times its low end pre-auction estimate. Similarly, lot 474, a pair of TRI-ANG Station Kits comprising of R5083 Terminus/Through Station Composite Kit and a R5084 Canopy Extension Kit sold for £400, despite the very low estimate of just £30!
A huge thank you to the team at Excalibur and to all that participated! The next Model Railways and Vintage Toys auction will be on 22nd May. If you want to find out what your collection is worth, please don't hesitate to contact us for a FREE valuation.
Our next auction is our Autographs, Signed Photographs and Memorabilia sale taking place on Saturday 10th April. This includes the private collection of Alex Brown, piano tuner for the BBC for over 40 years from 1969. Brown famously tuned Elton John's piano for Princess Diana's funeral in 1997. Keep your eyes peeled for the catalogue soon to be released and also our social channels as we show you the items included. See you there!