Alex Brown, piano tuner for the BBC for over 40 years and who famously tuned Elton John's piano at Princess Diana's funeral, had curated a collection of famous autographs over his lifetime. This included circa 800 signatures collected in person.
One of the top sales in the auction was lot 276, a group of three signed cards by the Beatles, comprising George Harrison, Paul McCartney and Ringo Starr, as pictured below. This had a hammer price of £2000 against a pre-auction estimate of £200-400.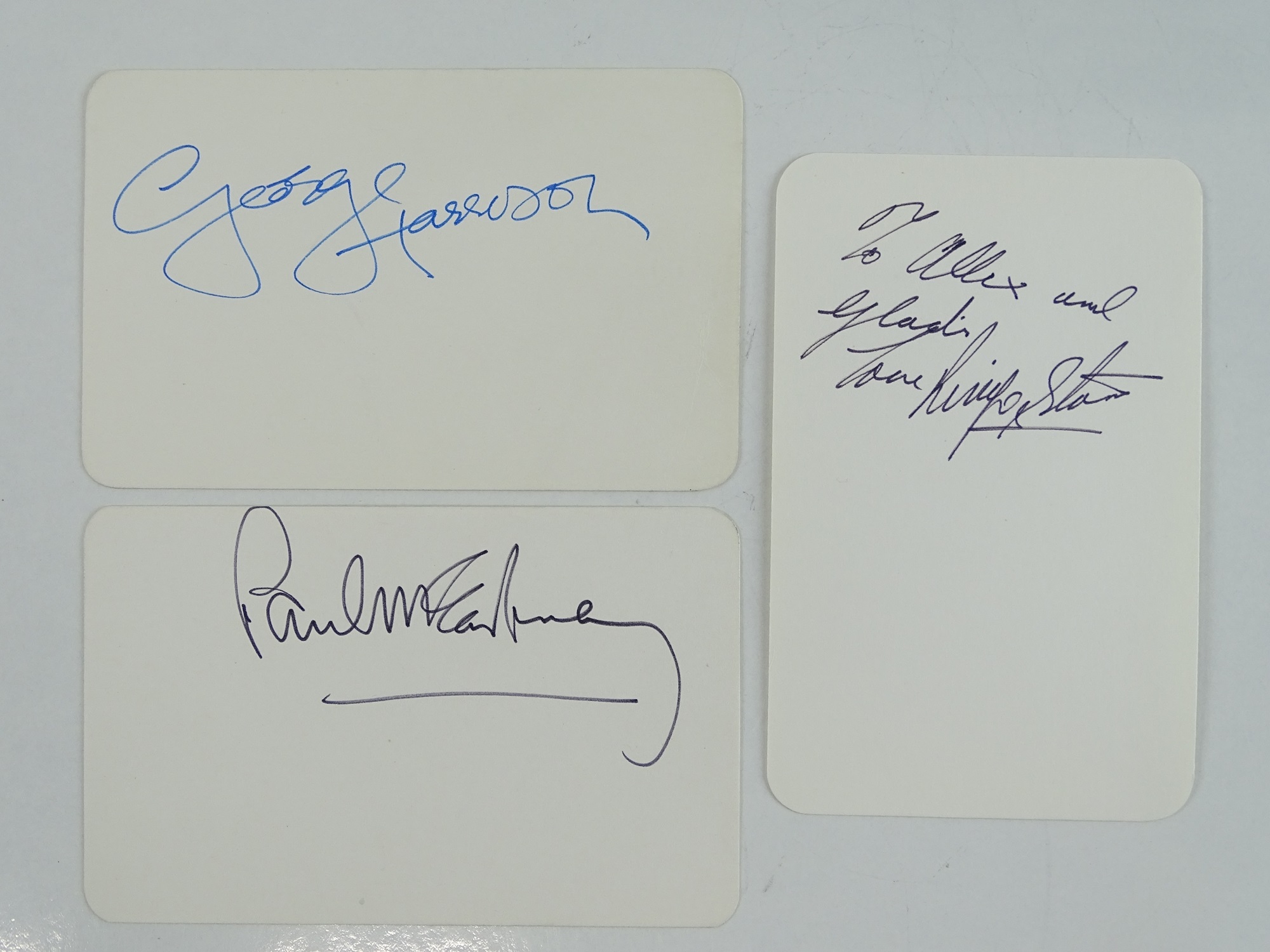 The Beatles seemed to be of particular interest at this sale, as other Beatles consignments did not disappoint. Lot 277, a framed and glazed photograph of Ringo Starr with a full name signature as pictured below, sold for £500.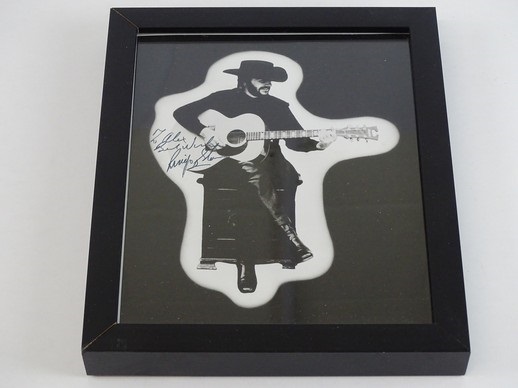 Lot 137, A signed black/white postcard of Paul McCartney also from the Alex Brown private collection, had a hammer price of a huge £950, in comparison to its £80-£120 pre-auction estimate!
Other successful items from the Alex Brown collection included Lot 194, Alan Rickman's autograph, which sold for £110 despite its pre-sale estimate of £30-50.
The black and white signed Charlie Chaplin photograph, lot 122 of the day was predicted to go for between £100-£200 yet sold for much more at £550.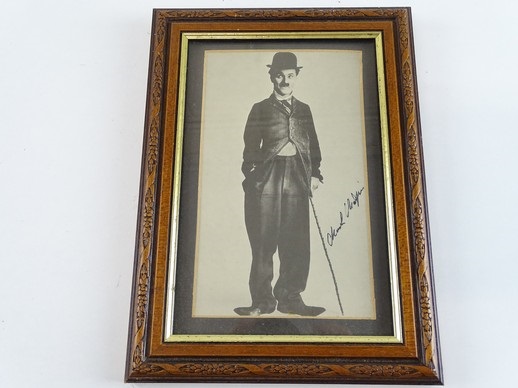 Other impressive results include a mixed group of signed cards with the signatures of Fred Astaire, Deborah Kerr, James Cagney, Jack Lemmon, Joseph Cotton, Bing Crosby, Bob Hope, Cyd Charisse, Carroll Baker, George Burns, Kathryn Grayson, Ethel Merman, Pat O'Brien, Betsy Blair and Joel Grey which sold for £450 against a pre-auction estimate of £50-70.
A huge thanks goes to our great sellers and competitive buyers from around the globe, and to the fantastic team at Excalibur for another successful auction. Our next auction is our Marvel, DC and Independent Comic Books Auction on 15th May 2021, following this is our Vintage Toys and Model Railways Auction on 29th May 2021. We are still consigning for these so do get in touch if you have an item you would like to sell and we'll see you there!