This year, 50 postbox toppers have been created and were launched on 1st December, to bring joy to the people of St Albans and as always to raise as much money as possible for St Albans & District Foodbank and Open Door; two fantastic charities.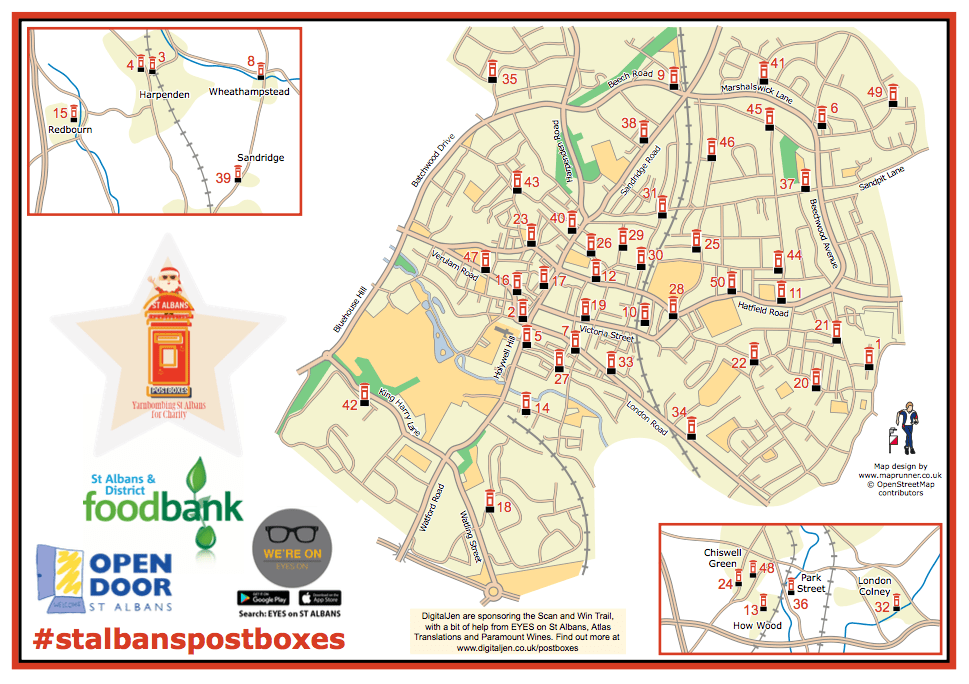 Here at Excalibur Auctions we always take pride in working alongside charities and the great work they do for so many. We have previously supported St Albans Museum, for whom we auctioned a unique piece, and Home Start for whom we ran their charity auction. It goes without saying that being able to support local charities in times like these is more important than ever. We love the creativity of the postboxes this year and have loved seeing everyone's photos of #StAlbansPostboxes… if you happen to pass ours, tag us in on social media and we'll be sure to repost!
Thus far the toppers have raised a whopping £12,455.70… already exceeding their goal! The target has now been changed from £10,000 to £15,000 - let's keep up the kind donations and raise as much money as we can. Have a lovely Christmas and a very happy new year.