Consisting of over 600 items, the auction was off to a flying start with Lot number 1 selling for £480! This lot was Iron Man #1 (1968 – Marvel – UK cover price) – the Origin of Iron Man retold, sealed & graded 6.5 by PGX Fine+. It is Gene Colan and Johnny Craig cover and interior art.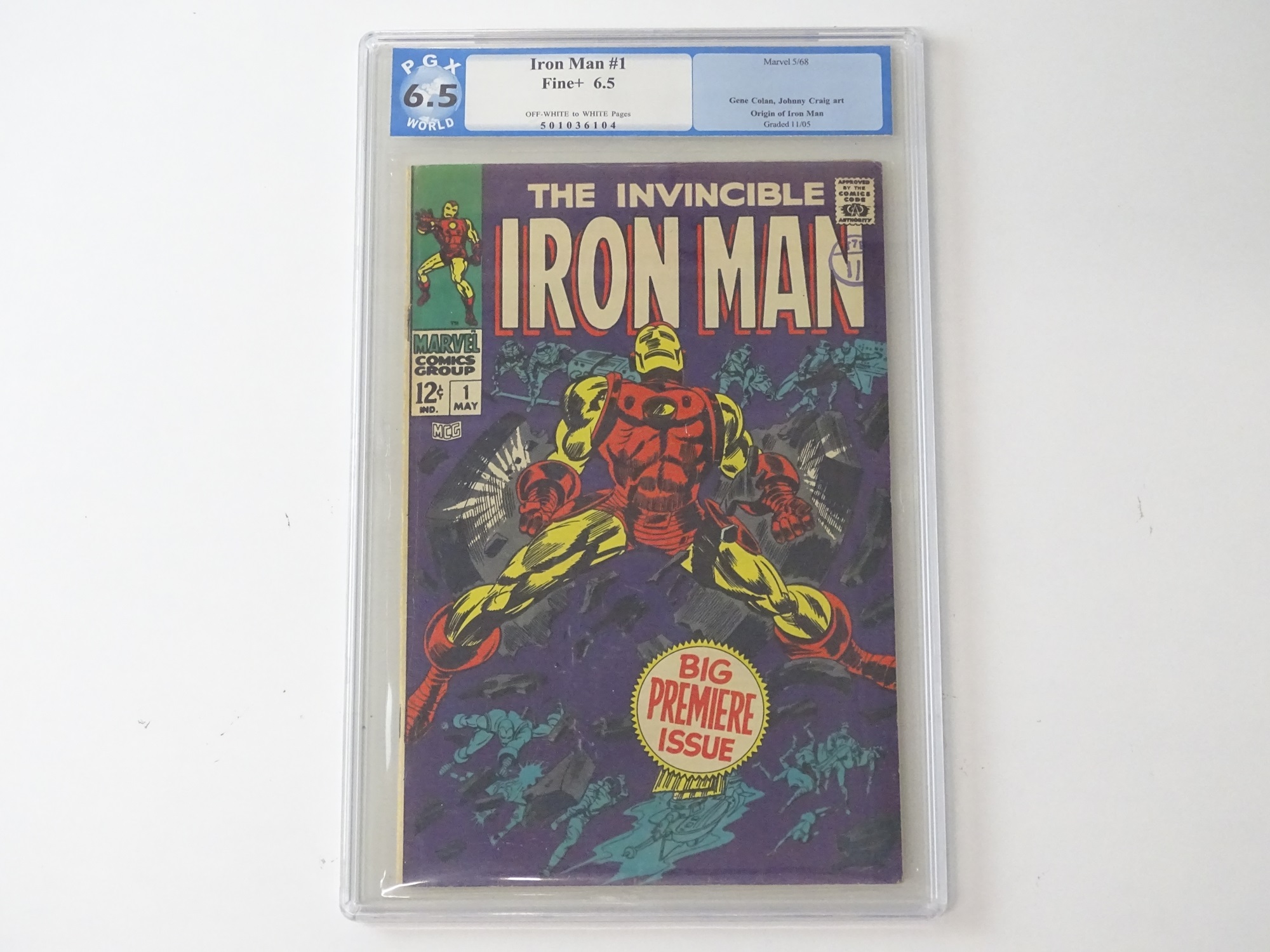 Lot number 10 also did very well – this was Silver Surfer #1 (1968 – Marvel) – Silver Surfer's origin is retold in more detail. The Watcher backup stories begin with his origin. This is a John Buscema cover with Buscema and Gene Colan interior art. This sold for a huge £750!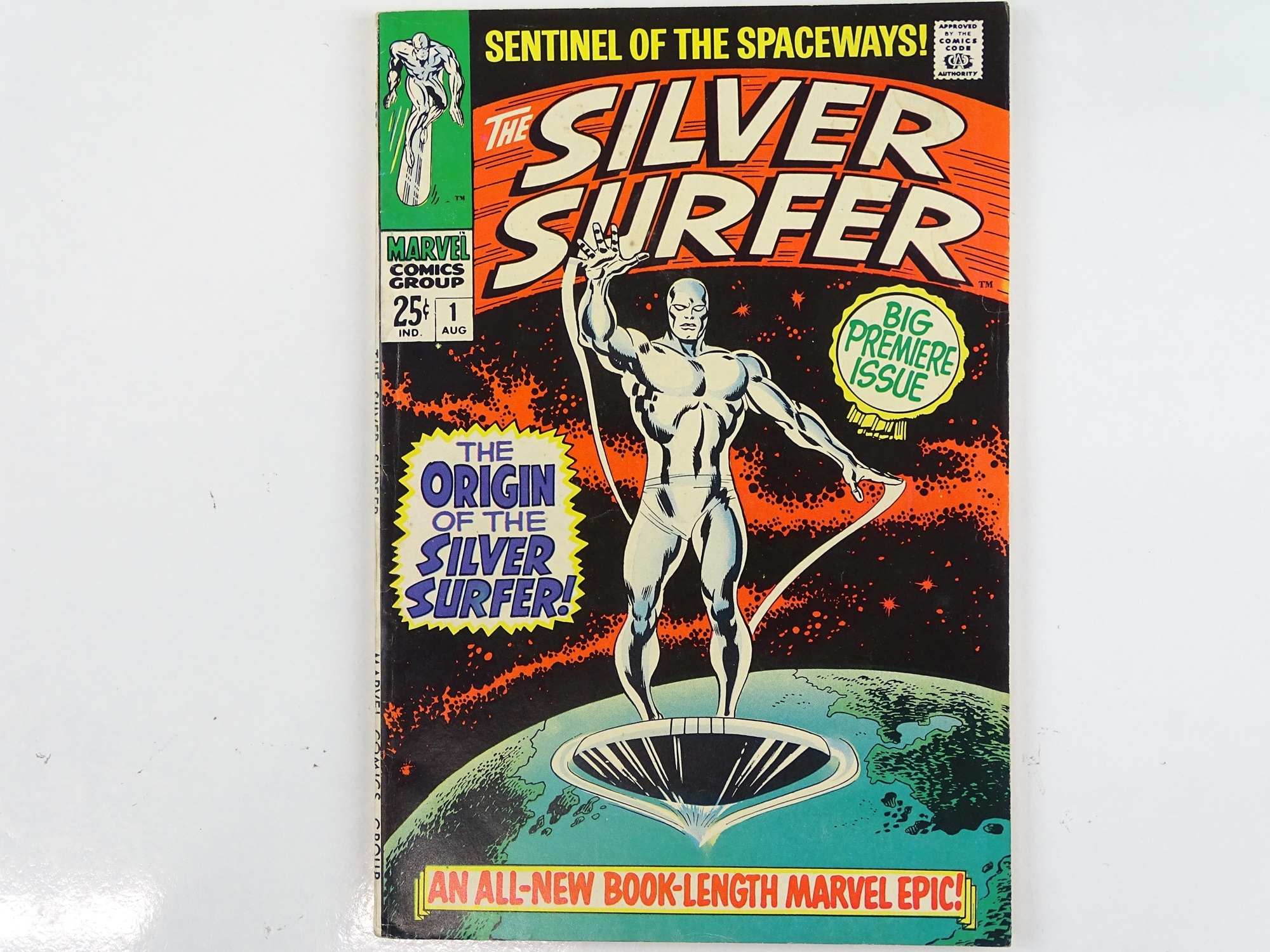 Pressing on, the most impressive results came in the second half of the auction, including Lot 509. This Amazing Spider-Man #15 (1964 – Marvel) Comic, including a first appearance of Kraven the Hunter, second appearance of the Chameleon and first mention of Mary Jane Watson, sold for £600! This is a Steve Ditko cover and interior art.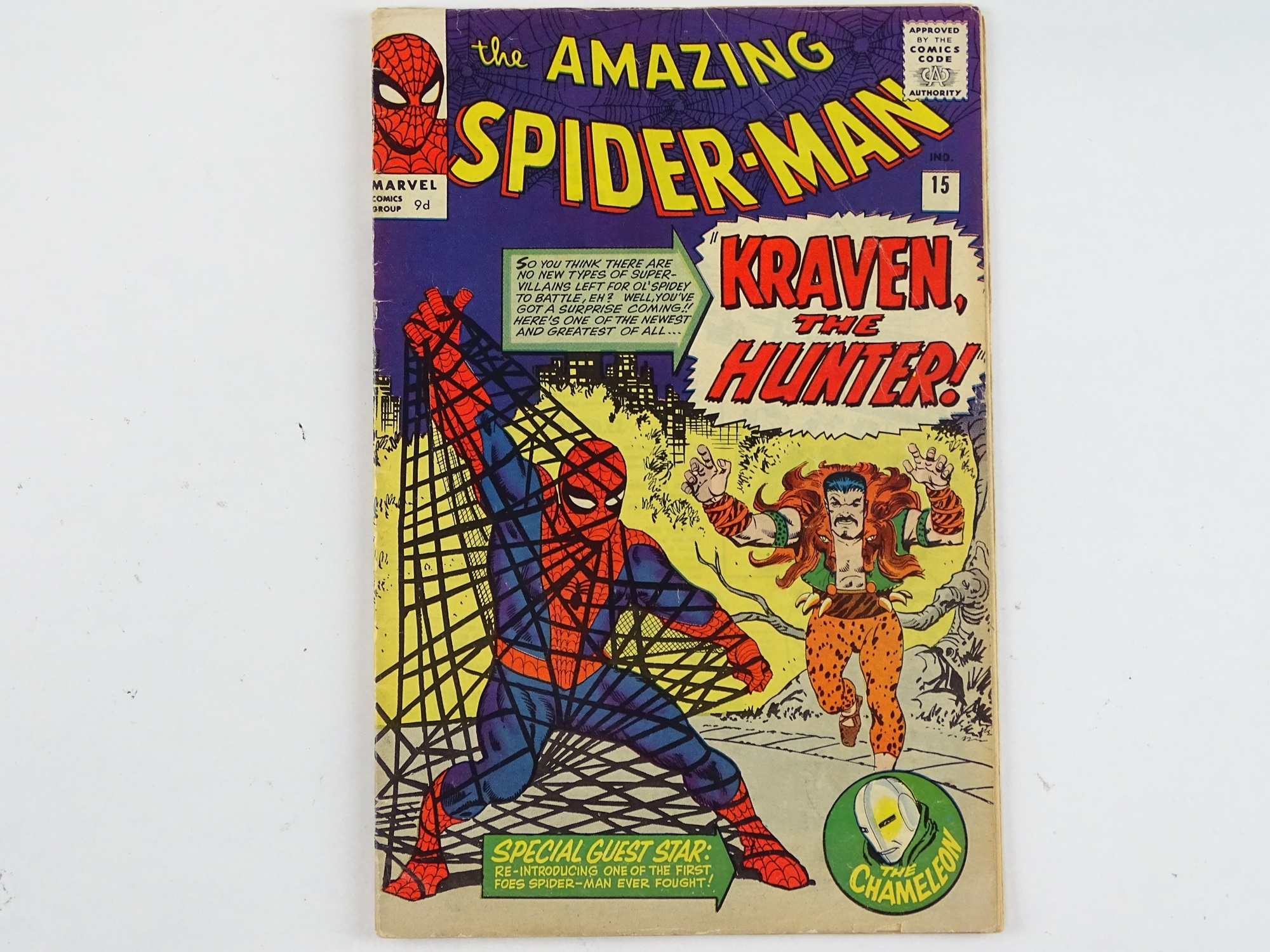 Amazing Spider-Man proved to be highly sought after as lots 615 and 617 did not dissapoint…
Lot 615 was Amazing Spider-Man #101 (1971 – Marvel). This is a Key Book with huge collector interest and includes the first appearance of Morbius the Living Vampire, whose feature film debut (although delayed by the Covid 19 Pandemic) arrives in 2022. It also features Lizard appearance and is currently tied for the 21st most valuable book on Overstreet's Top 25 Bronze Age Comics list! This is Gil Kane and John Romita Sr. cover with Kane Interior art – it sold for £500.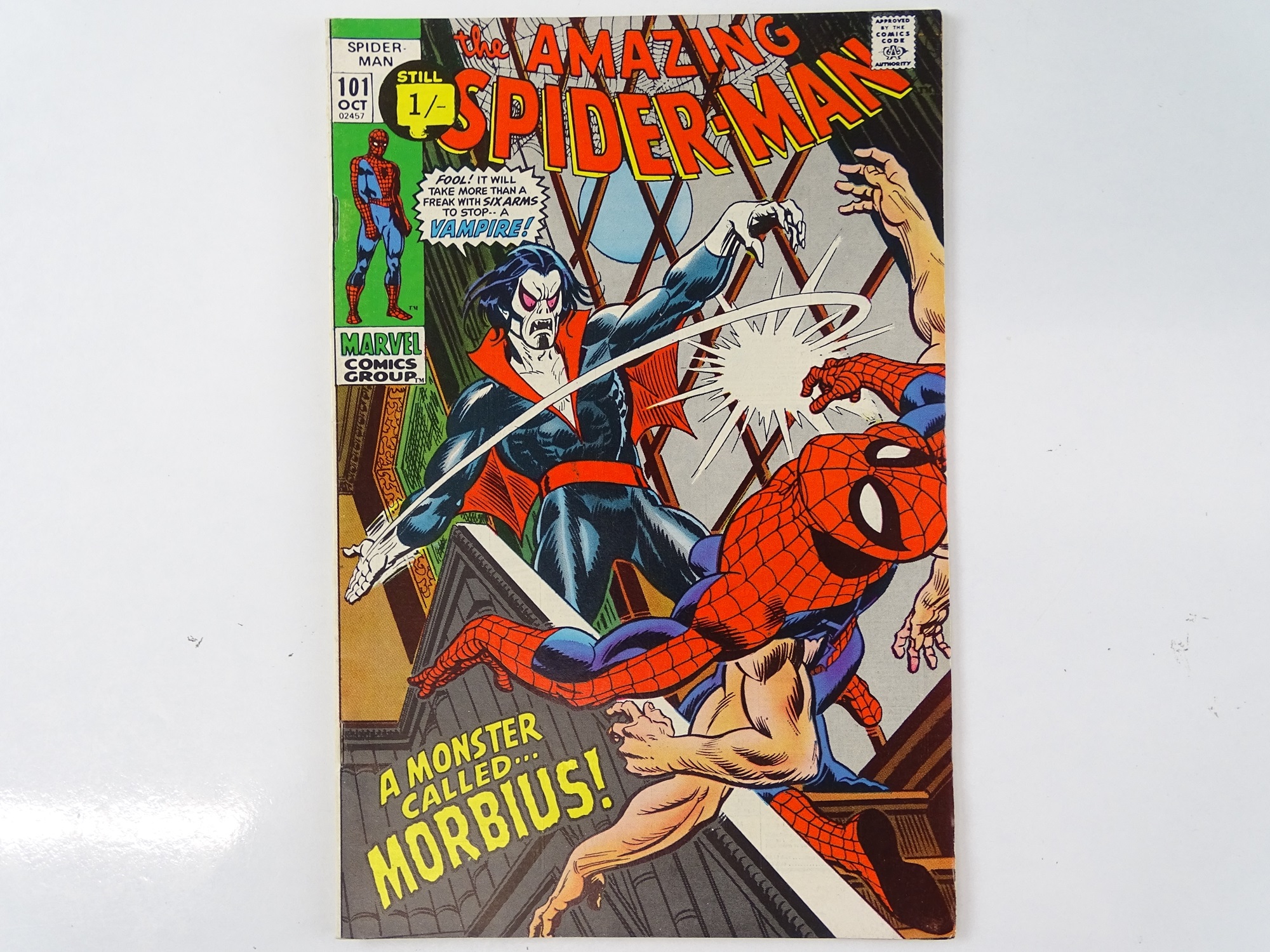 Lot 617 was Amazing Spider-Man #50 (1971 – Marvel). This features the first appearance of the Kingpin, one of Spider-Man's and Marvel's most iconic, ruthless, and enduring foes. Spider-Man's origin is retold and has Johnny Carson and Ed McMahon appearances. This is another cover and interior art by John Romita Sr. This sold for £700!
The most staggering results came from the last two lots in the auction, providing a FANTASTIC end to a very successful day. Lot 643, Fantasic Four #49 (1966 – Marvel) includes the second appearance of Silver Surfer and first full appearance of Galactus. This also features first cover appearances for both key characters and the second part of the legendary storyline that introduced the two icons to the Marvel Comic Universe, with both yet to be features in the official Marvel Cinematic Universe! Jack Kirby Cover and interior art. This exceeded expectations and sold for a whopping £1,200!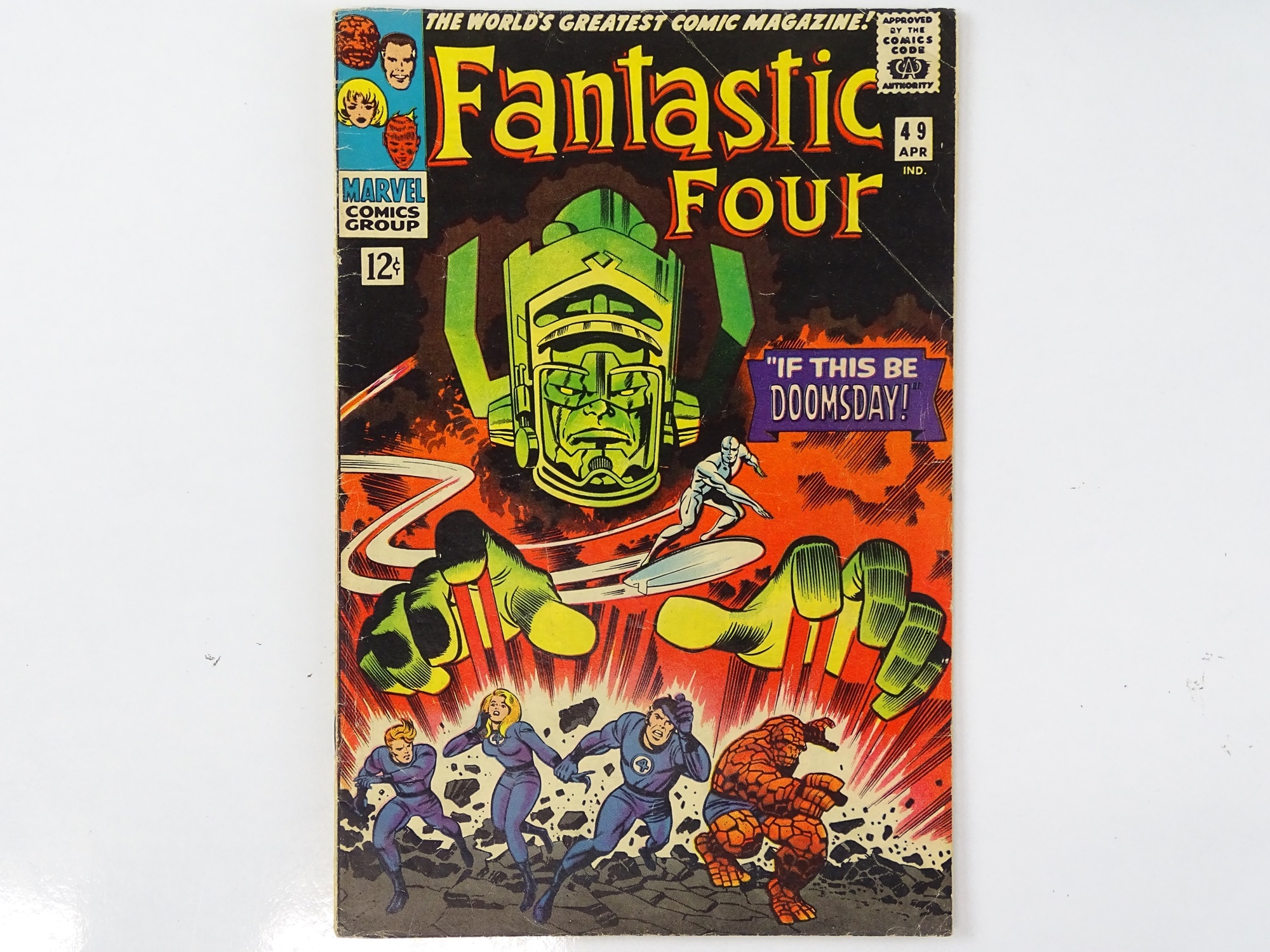 Following this, lot 644 produced another outstanding result and was our highlight sale of the day. This Fantastic Four #48 is a key issue with first appearance of the Silver Surfer and Galactus. This had a hammer price of £1,400.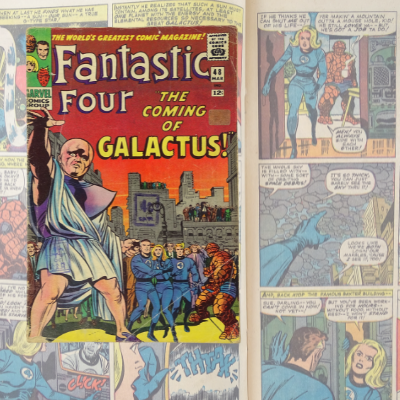 Thanks to the Excalibur team and all buyers and vendors for a fun and successful day in the salesroom!
Our next sale is our Vintage Toys and Model Railways Auction, taking place on Saturday 29th May. Please visit our website for full details: https://www.excaliburauctions.com/auction/details/10043-vintage-toys-and-model-railways-auction/?au=6.